Listicle
5 Best Reliable Smartwatches For Women 2023
Smartwatch can be a very happening gift for her, if you really want to see her happy. So, here showing you the 5 best reliable smartwatches for women 2023 for a perfect thing to buy.
Smartwatches have come a long way in recent years, offering a plethora of features that go beyond just telling time. From fitness tracking to message notifications, these wearables have become an essential accessories for many women. However, with so many options available on the market, it can be challenging to find a reliable smartwatch that meets your needs. In this article, we'll be highlighting the 5 best reliable smartwatches for women in 2023.
 We've researched and tested various options to bring you a comprehensive list of watches that offer both style and functionality. We'll dive into the key features of each watch, including their design, battery life, durability, and software capabilities.
Here are the 5 best reliable smartwatches for women in 2023 : 
1. Apple Watch series 8
The Apple Watch is a popular smartwatch with a variety of functions, including messaging, mobile payments, and health-tracking features. Its large, rounded rectangular watch face makes it easy to use, especially for messaging, and it also comes in a smaller 41-millimeter version.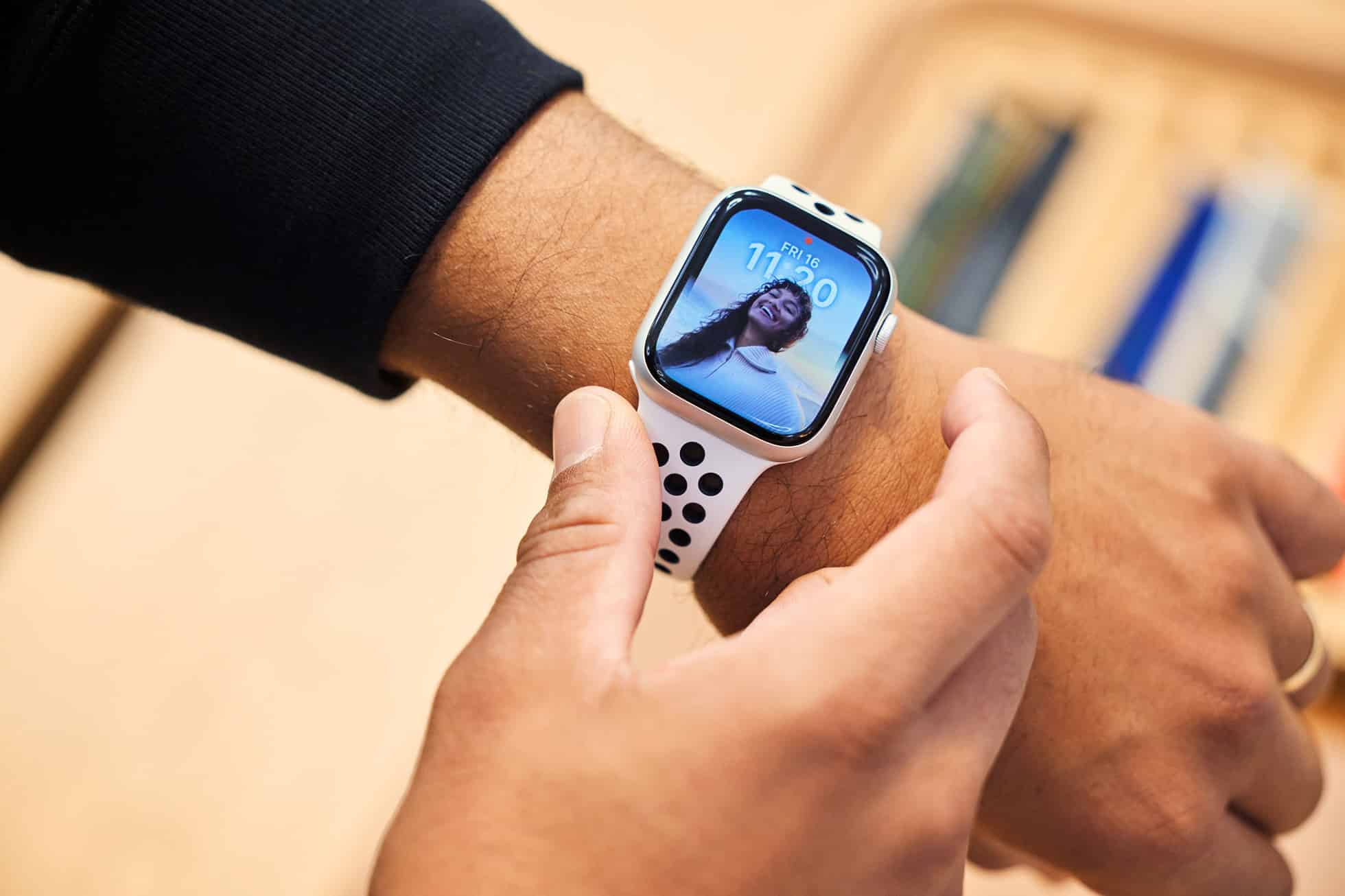 The watch offers many customization options for style and functionality, including different finishes and straps, as well as customizable watch faces and app displays. However, it is only compatible with iOS devices.
Overall, the Apple Watch is a versatile and recognizable smartwatch that offers a range of features for everyday use. Its customization options and health-tracking capabilities make it a popular choice for many users. However, it is important to note that it is only compatible with iOS devices.
2. Samsung Galaxy Watch 5
The Samsung Galaxy Watch 5 is a top pick for women looking for a reliable and feature-packed smartwatch. With new features like a skin-temperature reader and a more durable, scratch-resistant display, the Galaxy Watch 5 is an upgrade over its predecessor, the Galaxy Watch 4. The device also boasts a longer battery life and improved charging time, making it a great value at its starting price of $279.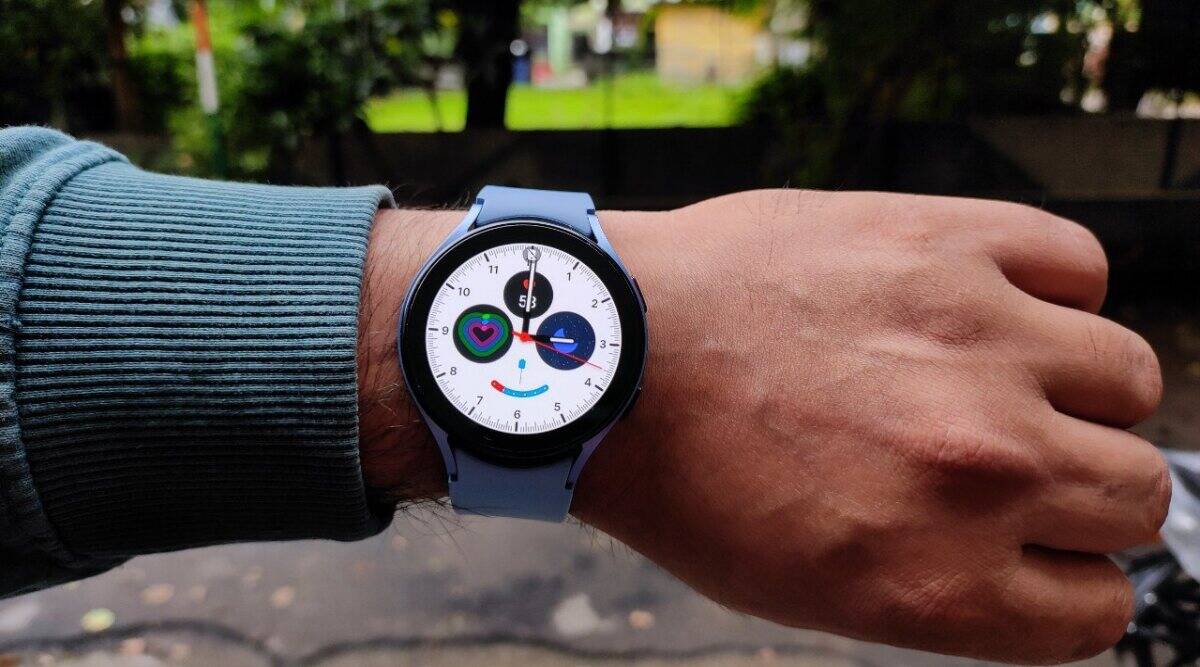 Despite the skin temperature reader not being functional at launch, the Galaxy Watch 5 still offers plenty of benefits. It has a long-lasting battery that can last up to two days and can reach almost 50% charge from 0% in just 30 minutes.
Additionally, the watch's Wear OS 3 with Samsung's skin offers perks such as Google Assistant and better compatibility with other Samsung devices.
3. Google Pixel Watch
The Google Pixel Watch is an ideal smartwatch choice for fans of the Google Pixel phone or anyone using an Android device with Android 8.0 or later. Along with standard features like phone notifications and fitness tracking, this smartwatch also allows you to control smart devices in your home, such as your Nest thermostat.
It comes in four color options and has a round face, making it a stylish choice. Additionally, it offers Fitbit compatibility through the app and comes with a six-month Fitbit Premium membership.
Overall, the Google Pixel Watch is a versatile and stylish smartwatch that offers a wide range of features for everyday use. Its compatibility with Android devices, as well as its ability to control smart devices in the home, make it a great choice for anyone looking to integrate their smartwatch with their digital ecosystem. Additionally, its Fitbit compatibility and membership offer a great bonus for fitness enthusiasts.
4. Fitbit Sense 2
The Fitbit Sense 2 is a premium smartwatch that offers advanced health and wellness features beyond the company's Versa line. With an FDA-approved ECG sensor, blood oxygen reading, electrodermal activity measurement, and skin temperature monitoring, the Sense 2 is a comprehensive health-tracking device.
The updated stress-detecting EDA sensor, now called cEDA, continuously monitors stress levels throughout the day and prompts the user to take action with Body Response notifications. The Sense 2 has a long battery life, an attractive design, and a wide range of health-tracking options.
The Sense 2 is compatible with both iOS and Android devices and includes features like onboard GPS and Alexa. It is a versatile and comprehensive health-tracking device that offers a wealth of features to help users monitor and improve their overall wellness. The updated stress-detecting sensor and continuous monitoring of stress levels set it apart from other smartwatches on the market
5. Garmin Lily
The Garmin Lily is a sleek and fashionable smartwatch that appeals to first-time female smartwatch users. Priced at $199, it's not designed for sports activities, but its small, button-less case, intricate hardware details, and thin straps make it look like actual jewelry. It also has a menstrual cycle and pregnancy tracking features, making it a comprehensive health tracker for women.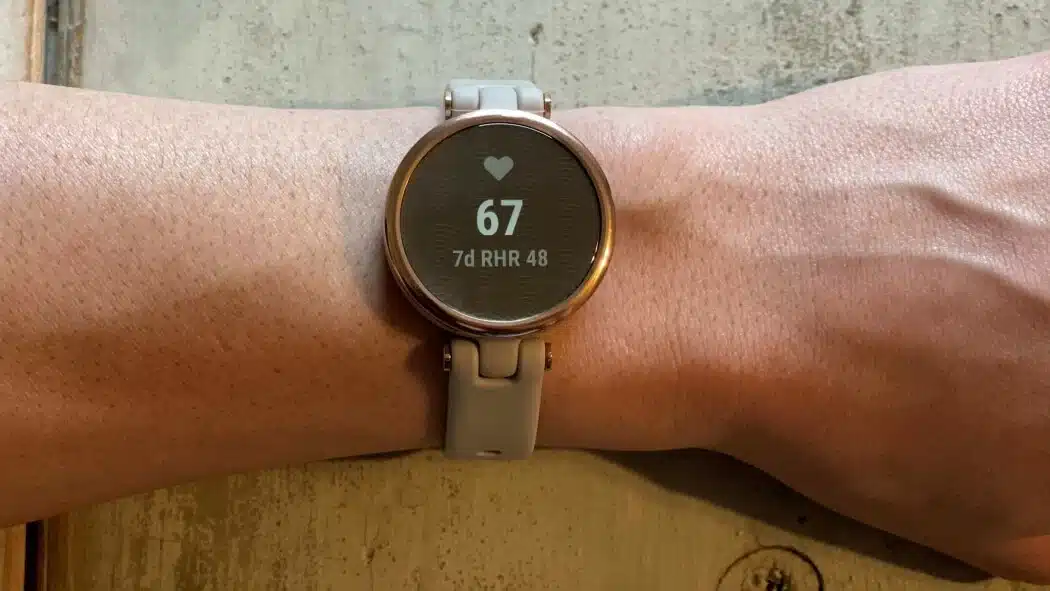 The Garmin Lily stands out from other smartwatches for women due to its elegant appearance and health-tracking capabilities. With a patterned lens that doesn't obstruct the display, it's a great option for those who don't like the traditional smartwatch look.
Its pre-installed pregnancy tracking app and menstrual cycle tracking feature make it a valuable tool for female users. However, it's not compatible with the Garmin Connect IQ app store.
Conclusion
In conclusion to the article " 5 best reliable smartwatches for women 2023", there are plenty of options for women seeking reliable and functional smartwatches in 2023. From the popular Apple Watch Series 8 to the stylish Garmin Lily and fitness-focused Fitbit Sense 2, there is a smartwatch for every taste and budget.
The Samsung Galaxy Watch 5 and Google Pixel Watch also offer excellent features and compatibility with their respective ecosystems. Ultimately, the best smartwatch for you will depend on your personal preferences, lifestyle, and needs, but any of these five options would make a great addition to your wrist.
Also Read: 5 Amazing Graphic Designing AI Tools To Boost Your Skills